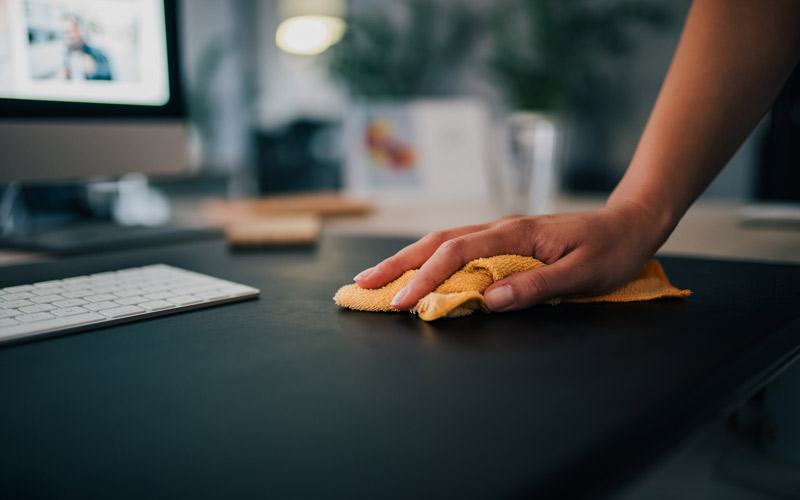 With all the blogs and articles about the coronavirus, one can soon get tired of them. Here is a different slant – not about how to clean or redecorate your house – but rather why you should review and clean up your financial records.
When we meet with clients, many times they do not have a good handle on what they currently have, how their assets are owned, and who their beneficiaries are. Now is a good time to break out the investment, bank and retirement account statements, and take inventory.
In a recent meeting with the spouse of a recently deceased husband, it was discovered that she was not the beneficiary on her husband's insurance policy. He had purchased the policy 30 years ago but had forgotten to update the beneficiary after his divorce. Once someone dies the beneficiary cannot be changed. As you can imagine, his current spouse was not happy.
It is important to review and update financial records and beneficiaries periodically. It is a good idea, at the very minimum, to do this every five to 10 years. This also applies to reviewing legal documents including wills, trusts and power of attorney's (POAs). We have seen individuals listed as POAs who are dead or no longer involved in the person's life.
How to get started…
Start by making a mental inventory of what you have and write it down. Then go to your files and look to see if you have missed anything, and if so, add it to the list. Capture the following information for each asset:
How is it owned? Individually? Jointly? In trust?
What is the name of the company where it is invested?
What type of investment is it? IRA, Brokerage, Checking, Savings, etc.
What is the current value?
Does the account have named beneficiaries?
Who are the beneficiaries?
What is the cost basis?
You may need to log into your online accounts or call the institutions to obtain some of this information. Once this information is identified, keep it where you, your spouse, or close family members can easily access it while still storing it in a safe secure place.
Reviewing this information often highlights necessary changes because what was done five, 10, or 20 years ago may not be what is needed today. One time, several years ago, we discovered that a 76-year-old individual's entire portfolio consisted of six very risky stocks that had been purchased 40 years prior. This was not in her risk comfort zone and we were able to make changes before a big downturn in the market.
While cleaning up your financial records requires patience and persistence, it will be time well spent to ensure everything is consistent with your intent. Current circumstances present a good opportunity to take inventory to make sure your finances and beneficiaries are set up the way you want them. Covenant Trust is available to help. Just give us a call.
The information provided is general in nature, educational and is not intended as either tax or legal advice. Consult your personal tax and/or legal advisor for specific information. Covenant Trust is incorporated in the State of Illinois and is supervised by the Illinois Department of Financial and Professional Regulation. Covenant Trust accounts are not federally insured by any government agency. Clients may lose principal as a result of investment losses.