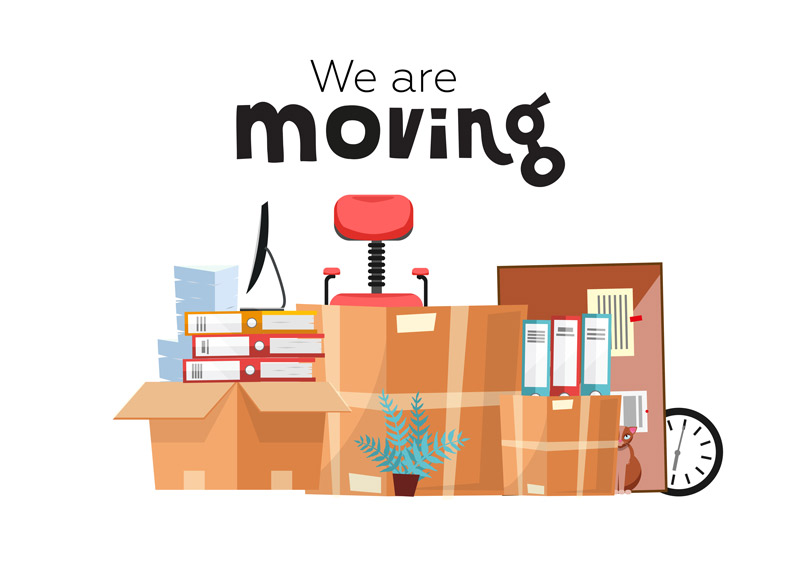 With the Evangelical Covenant Church's (ECC) recent announcement to sell its central office building at 8303 West Higgins Road in Chicago, you may be wondering what that means for Covenant Trust's offices there. Early in the year, we made the decision to relocate our office. Our anticipated move date is November 2020.
Our decision process started in 2019 as we anticipated renewing our lease with the ECC. Looking toward the future, we realized our current office space was designed for the way people worked a decade or so ago, not the way we work today. Technology, communication, and collaboration are central today. Our clients' needs and expectations have evolved, as have our staff's needs and expectations.
With that in mind, we brought in an architecture firm to redesign our current space; wow, remodeling is expensive! After weighing that cost with our space needs and the needs of our growing business, we began to contemplate looking for another location.
We discussed our options with the ECC. It was through these discussions and those with our Board of Directors, that the decision to move became the most viable option.
So where are we going?
This November, Covenant Trust is moving to 141 West Jackson Boulevard, Suite 1850A in Chicago. This is the Board of Trade Building in the city's financial district. While our address is changing, the heart of Covenant Trust is not. We are still grounded in the values of excellence and service, integrity and community. Our desire is to serve our clients well so that they can achieve their financial goals and dreams.
All phone numbers remain the same. You will still be able to reach Covenant Trust at 847-583-3200 or 800-483-2177. And, you can always visit our website, covenanttrust.com, to find information, read our blog and send us a message.
In the midst of all that 2020 has brought, Covenant Trust is looking forward with determination and optimism. While the current environment has brought challenges and difficulties, Covenant Trust continues to focus on our clients and their long-term success, serving with integrity and care.
The information provided is general in nature, educational and is not intended as either tax or legal advice. Consult your personal tax and/or legal advisor for specific information. Covenant Trust is incorporated in the State of Illinois and is supervised by the Illinois Department of Financial and Professional Regulation. Covenant Trust accounts are not federally insured by any government agency. clients may lose principal as a result of investment losses.