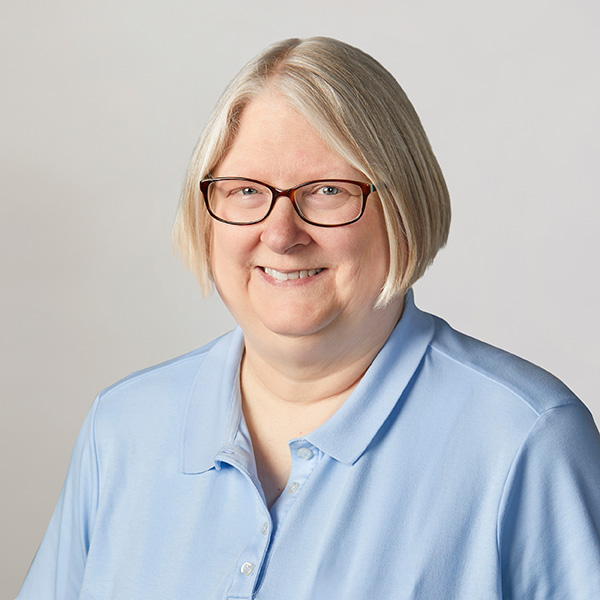 Barbara Wood, CMA®
Corporate Account
Barbara Wood, CMA®, is the Corporate Accountant at Covenant Trust. She has been with the company since May 1999. Barb is passionate about making numbers make sense, concisely communicating the business's financial standing, answering questions, and solving problems. She enjoys collaborating with other departments within the company so that we may better serve our clients.
Before joining Covenant Trust, Barb worked at Moody Bible Institute in Chicago from July 1979 through January 1990. She held positions in the accounting department, working with accounts receivable and the general ledger, and in the Moody Bookstore as Office Manager. In March of 1990, Barb joined North Park University as a Payroll Clerk and was quickly promoted to Payroll Manager and then Accountant II – General Ledger and Accounts Receivable. One of her most rewarding experiences was working with the North Park University campus post office and audio-visual department to develop processes for more timely and accurate income reporting.
Barb earned her Certified Management Accountant (CMA) certification from the Institute of Management Accountants. In addition, she holds a BA in Mathematics, a BA in Accounting, and an MBA from North Park University. She has also served on boards of Covenant churches in the Chicagoland area and career associations.
In her free time, Barb enjoys reading a wide variety of book genres, listening to many types of music, and working on crossword puzzles, jigsaw puzzles, and logic puzzles.
Phone: 847-583-3256