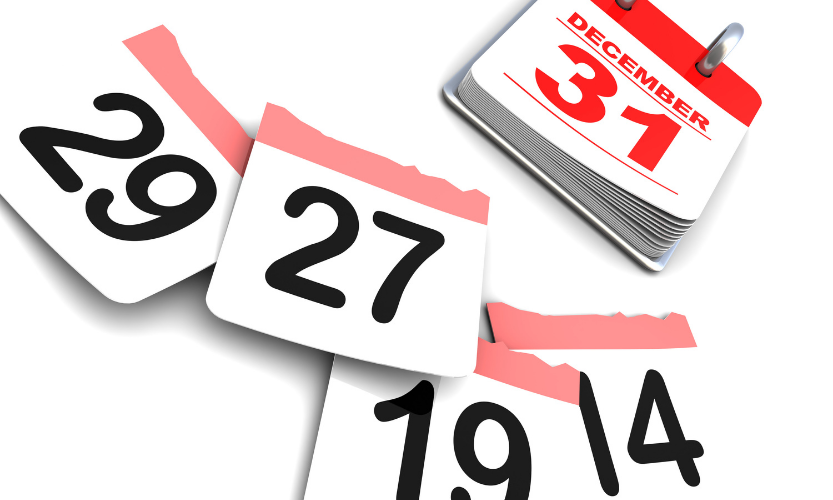 With 2021 just around the corner, now is a good time to review a few important financial matters.
Are you eligible for your company 401(k) or 403(b)?
If so, make sure you are participating. And if your employer matches your contribution, see if you can contribute at least enough to get the full match. That's a great benefit you need to make sure you are taking advantage of.
If you can contribute more to the plan, then that is to your benefit, too. The 2020 contribution limit for these plans is $19,500, and if you are over 50, the additional "catch-up" amount is $6,500.
Have you made your IRA contribution for the year?
You have until April 15 of 2021 to make your contribution for 2020, but there is no time like the present to move funds into your IRA. You can increase your tax-deferred position and get the funds working for you as soon as possible. The contribution limit for 2020 is $6,000 and if you are over 50, the IRS allows you to contribute an additional $1,000 to your IRA as a "catch-up."
Wondering about taking your RMD?
Normally we would take this opportunity to remind those of you required to take a minimum distribution from your IRA, 401(k) or 403(b) to get that done before year-end. Due to the CARES Act, however, there is no requirement to take an RMD in 2020. You can skip the RMD for 2020 if you choose. This includes those individuals who turned 70 ½ years of age in 2019 and had to take their first RMD by April 1, 2020.
Have you completed your charitable giving?
A gift of appreciated securities is a good idea, both for the donor and the recipient, and with the stock market up, the timing could be right. If you are making cash donations to qualified public charities, remember that the CARES Act increased the individual limits to 100% of your adjusted gross income. Remember to get a receipt from the charity.
When is the last time you reviewed your estate plan and beneficiary designations?
Has there been a new arrival in your family? Did your children become adults? Has there been a marriage or divorce? Did someone die? If you have experienced any of these changes, it is time to look at the beneficiaries under your will, trust, IRA, company retirement plan and insurance policies. You want to make sure all documents are up to date and reflect your current wishes.
2020 has been an interesting year to say the least. If anything, it has taught us the importance of having plans and savings for the future and the what ifs in life. Taking time to review these important financial matters now and regularly is an essential step in keeping your plans current. It can bring you peace of mind knowing that you are taking care of your future, your loved ones and the things you care about most.
The information provided is general in nature, educational and is not intended as either tax or legal advice. Covenant Trust is not responsible for losses sustained by anyone relying on this information as personal counsel. Consult your personal tax and/or legal advisor for specific information. Covenant Trust is incorporated in the State of Illinois and is supervised by the Illinois Department of Financial and Professional Regulation. Covenant Trust accounts are not federally insured by any government agency. Clients may lose principal as a result of investment losses.