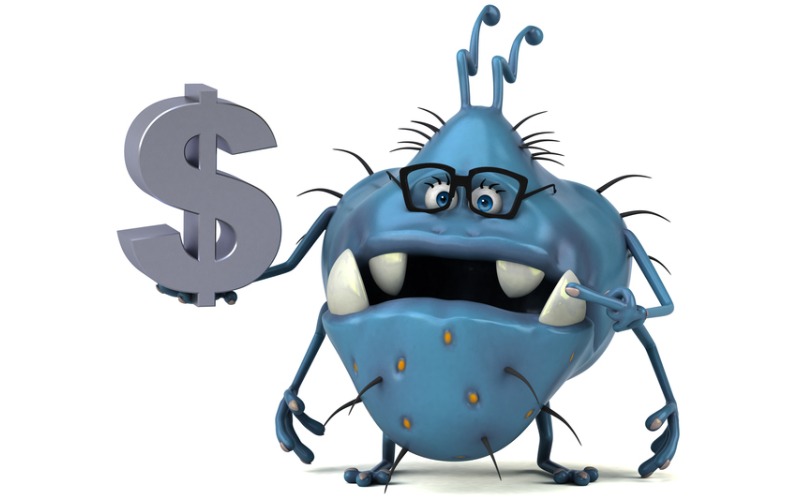 As a child, I worried about monsters hiding in my room. I would call out to my mother at night, insisting something was lurking under my bed or behind my closet door. She would calmly turn on the light and check to see if something terrible was hiding there. It never was.
Much like these childhood monsters, our money can make us scared and anxious, too.  Many of us don't like to think about how much or how little money we have or how much we spend. We prefer not to talk about money at all.
Our routines and feelings around money develop early on and persist over our lifetimes based on what we saw our families do or say about money, or how much money we had or didn't have as a family.
Over the years, numerous researchers have studied this topic and suggested several reasons money is so difficult for us to discuss:
Fear of losing money: At its most basic level, money means safety. Money allows us to meet our basic needs and support ourselves through good times and bad. The fear of losing money and the ability to care for ourselves and our family runs deep and is difficult to shed.
Perceived value: We often ascribe our own individual value to the amount of money we have. We may feel embarrassed or ashamed about a perceived lack of money or inability to acquire expensive things. Or we might use our bank account as a measuring stick for our success or goodness as people.
Guilt: Individuals with large bank accounts may not want to talk about money because they feel some guilt about all they have that others do not. By not talking about money, wealthy individuals call less attention to their favorable financial position relative to others.
Judgement: By talking about money, we might reveal ourselves as "haves" or "have nots" and feel judged by those who are more or less well-off than we are.
As you read this list, maybe you saw one or two ideas that match your own money fears. How can you free yourself from fear, guilt or judgement? What role does money play in your life? These questions can help you gain an understanding of your thought process and allay your fears, guiding you toward healthier money choices for the future.
Like my mother, we can all shine a light on our money monsters and release their powerful hold on us. Talk with a trusted family member or financial advisor about your financial situation and create a plan – a plan that sets out steps and measurable goals for your financial future. A plan can make a big task seem smaller and less scary, helping you worry less and achieve more. How you save, spend or give your money can impact your life in powerful ways. Take an active role – shine a light on your money and start achieving your purpose today.
The information provided is general in nature, educational and is not intended as either tax or legal advice. Consult your personal tax and/or legal advisor for specific information. Covenant Trust is incorporated in the state of Illinois and is supervised by the Illinois Department of Financial and Professional Regulation. Covenant Trust accounts are not federally insured by any Government Agency. Clients may lose principal as a result of investment losses.