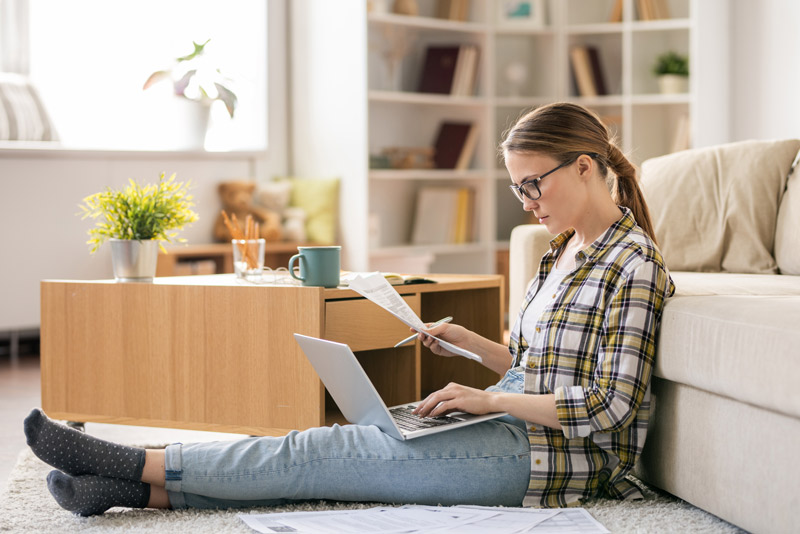 When you hear the term "financial literacy" it means learning the basics about handling your money. It means understanding how to budget, knowing the importance of saving, investing and handling credit wisely. It means creating a vision for where you want to be, setting goals, and creating the plan to get there.
Knowing how to manage money is a learned skill. Don't feel bad about not knowing the basics. Chances are you were not taught this in school and your family may not have discussed it at home. Now is the time to change all of that and make the decision to dive into the topic. If you search the internet for financial literacy you will find that resources are plentiful. Whether you prefer online learning, reading books or journals, or participating in an in-person class; there is something available for every learning style.
As you increase your knowledge and begin acquiring new financial literacy, start putting the skills into practice and building your financial capacity. You will find that you are more mindful of how much money comes in and where it goes. And take note of other opportunities to make positive changes. You will know where you stand, and with that knowledge, you will be able to create the roadmap to get to where you want to be.
Financial wellness is all about living into your personal plan and balancing your responsibilities of today with creating opportunities for your future, all in alignment with what matters most to you.
The information provided is general in nature, educational and is not intended as either tax or legal advice. Consult your personal tax and/or legal advisor for specific information. Covenant Trust is incorporated in the State of Illinois and is supervised by the Illinois Department of Financial and Professional Regulation. Covenant Trust accounts are not federally insured by any government agency. clients may lose principal as a result of investment losses.