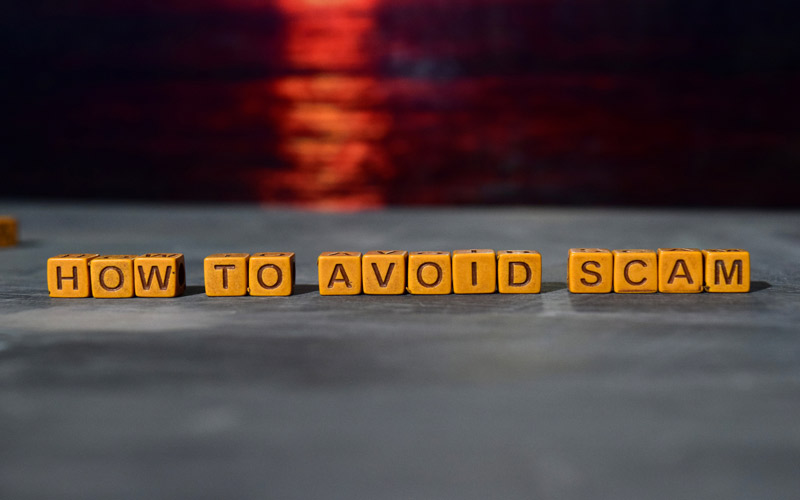 Scammers are getting creative in the ways they trick people into giving money or sharing personal information. Even in a global pandemic, they're at it – preying on our fears, thirst for information and desire to help – using all types of communication vehicles including social media posts, emails, texts, phone calls, and websites to do their dirty work.
Here are some examples of recent schemes:
Selling fake cures for COVID-19. (Note: The novel coronavirus, COVID-19, is new and there is no cure. Scientists are studying it and searching for a vaccine.)
Phishing emails posing as the World Health Organization or the Centers for Disease Control and Prevention
Websites, social media links and apps that share Coronavirus-related information to gain and lock access to your devices until payment is received
Requests seeking donations for first-responders, illegitimate or non-existent charitable organizations
Tips to keep you safe
During times such as these, it's good to step up your diligence in protecting yourself and your personal information. Here are tips to help:
Get your news from reputable news sources, don't rely on social media or obscure internet articles.
Never provide answers to questions about financial, health or personal issues in response to an unsolicited communication.
If you receive an email from an unfamiliar sender, don't open it, delete it.
If you receive an unexpected email from a familiar sender asking for personal information, don't click or reply, instead contact the sender directly (preferably by another means of communication).
Phishing attempts often originate outside the U.S. from people for whom English is their second language. If there are misspelled words or strange wording, it's likely to be a scam.
Watch for words like alert, urgent, immediate action or action required. By instilling urgency, fraudsters hope that you'll act before checking the legitimacy of the communication.
Be careful on the Internet. Make sure you have security software, including anti-virus protection.
Make sure any website where you enter personal information is secure and includes "https" in the url, if it's "http" it's not safe to enter your information.
Never agree to buy anything or donate over the phone, online or by email — ask for a written request. Don't be afraid to say NO.
For more helpful tips and to stay up to date on trending scams, check out the Federal Trade Commission website at https://www.consumer.ftc.gov/features/coronavirus-scams-what-ftc-doing.