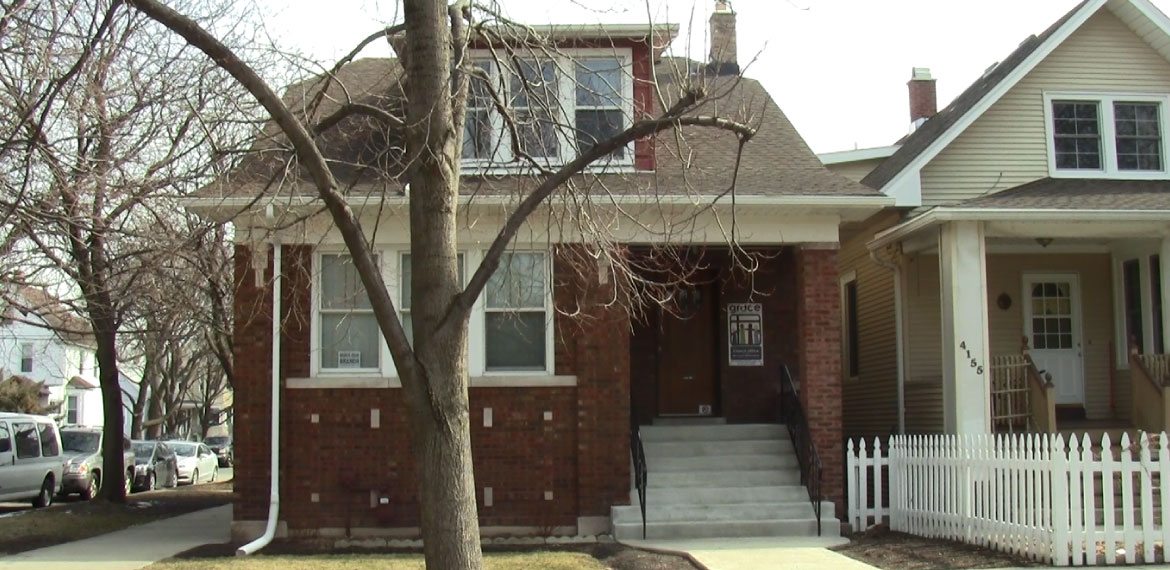 In 2004, Grace Evangelical Covenant Church transformed their parsonage into much needed office space. Nina Larson, a member of their congregation, left a charitable gift to the church through her estate when she passed, and Grace used that gift to fund the renovation of the parsonage. Today, the office is lovingly known as the Nina Larson Ministry House.
Over the years, the Nina Larson Ministry House has become much more than an office. In addition to providing a space for administrative work and meetings, the house serves as a place for many different ministries. Youth groups and Bible studies meet there. Confirmation classes and Sunday school are held there. And people from the neighborhood who find themselves much more comfortable in a house rather than a church sometimes drop in and ask for prayer.
The Nina Larson Ministry House is a tremendous blessing, not just for the church but for its neighborhood as well. And the story of how the Nina Larson Ministry House came to be is a great, tangible example of the wide-ranging and long-lasting effects our charitable gifts can have — and how those gifts can build a lasting legacy.
It can be difficult to fully grasp the effect our charitable gifts has on ministries that we support. But you don't need to personally fund a building renovation to make a difference. Regular tithing is an amazing gift: financially supporting a church week after week, month after month, and year after year allows it to bless the congregation now and ensure it is around for future generations as well. Or consider a small, one-time donation that helps send a teen to camp: the money you gave may seem like an insignificant amount to you, but it allowed a child to have a one-of-a-kind, life-changing experience.
No gift is too small. No gift is unimportant. Whether you give smaller amounts in cash or larger amounts through estate planning, your donation can have a wide-ranging, long-lasting impact, just like Nina Larson's gift.
Learn more about the Nina Larson Ministry House and charitable giving in our video at www.CovTrustBlog.com. And if you would like to discuss giving through estate planning and other charitable giving and legacy planning options, contact your local Financial Services Representative or send us a message.