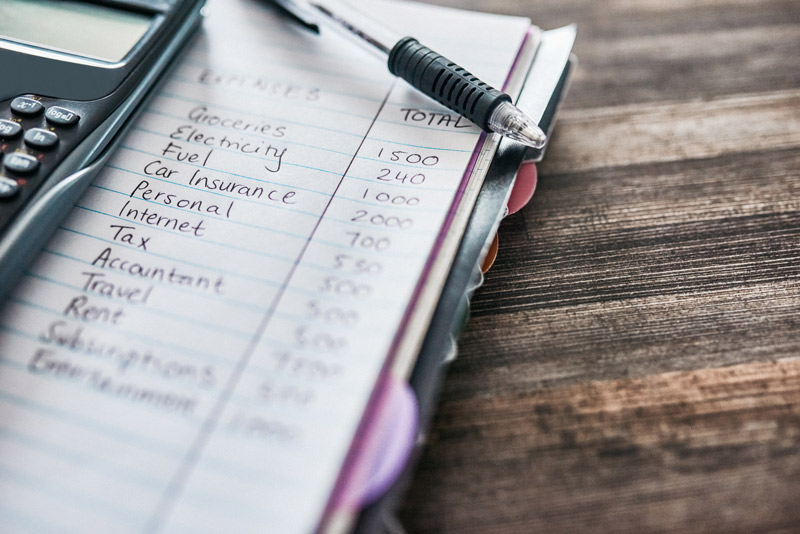 Have you ever promised yourself you would stick to a budget? Then two weeks later you find that your budget is everything but a budget? Knowing your values and what is most important to you can help. How do you get started?
Name your values and what is most important to you.
Start by framing your spending plan within the most important construct for financial decisions: your values. This is the most important step, and if you are married, this is a crucial conversation to have with your spouse. What is most important to you? Why is it important? How are these most important things supported in your spending plan over the next twelve months?
At the base of your spending plan, you may have caring for your family, especially if there are children or grandchildren in the picture. Think about what that means for your spending plan. No matter the family size, there needs to be room in the plan for food, housing, clothes – the basics for taking care of your family. Is education one of your most important priorities as you think about taking care of your family? Then the spending plan needs to make room for that. Is taking memorable family vacations to theme parks, beaches, or to experience the beauty of the world on your list? Is traveling to visit family a top priority?
Prioritize your values and what is most important to you.
As you name the things most important to you, and then prioritize them in the spending plan over the less important things, you are creating a plan you are more likely to keep. If your plan is aligned with what you most value, then it is empowering to live out the plan. You can choose to live in a smaller space and spend less on living expenses if saving for education is a higher priority. You can choose to build up your emergency fund by making lifestyle changes if the security of having readily available cash in an emergency is a higher priority.
Sticking with it.
Naming your values is the foundational step to any spending plan, whatever your level of income. If your income does not go as far as you want or need it to, then prioritizing the most important items is crucial. If you have more than enough resources, then figuring out your values allows you to make sure your spending reflects those values and does not default to the world's consumerism. To sum it up: If your spending plan includes the things you identify as most important, you will be more likely to stick to it.
The information provided is general in nature, educational and is not intended as either tax or legal advice. Consult your personal tax and/or legal advisor for specific information. Covenant Trust is incorporated in the State of Illinois and is supervised by the Illinois Department of Financial and Professional Regulation. Covenant Trust accounts are not federally insured by any government agency. Clients may lose principal as a result of investment losses.